1. How long have you been in business?
We were established in 2009.
2. How do I pay for my order?
We accept payment through PayPal and personal checks. Enter your information on our secure payment page, or you may call us with the information. If you pay by check, your order will be processed upon receipt. Payments are processed upon placing your order. When entering your credit card information, be sure to include the billing address associated with your credit card.
*You do not need a PayPal account to purchase through PayPal. Once you enter billing/shipping information, hit 'Continue' to advance to the PayPal payment page. If you have a PayPal account and wish to use it you will sign in and continue (however, you are not required to use PayPal accounts). Or, you can select the option "Pay with Debit or Credit Card". You will then be taken to a payment page to enter your credit card information. Accepted credit cards are Visa, MasterCard and Discover. After submitting payment, the purchase has been completed.
3. How can I contact you?
Please email us at tickledseahorse@gmail.com. You may also call 919.271.7822.
4. Can I place an order over the phone?
Yes, feel free to call us at 919.271.7822. Leave a message and we'll be happy to take your order over the phone (and confirm via email) and answer any questions you may have.
5. What if I have a question about items on your website?
Our preference is to contact us first via email, but please always provide an alternate way to contact you.
6. Do you have gifts not shown on your website?
Yes, only a portion of our gifts are shown on our website. If there is a particular item you are looking for that you do not see, please email us. Also, we will special order and special price orders over 10 of the same item.
7. What is your turnaround time for orders?
Turnaround time will vary depending on the product. Please contact us at tickledseahorse.com for specific product turnaround.
8. When will my item be shipped?
Non-personalized items will be shipped within 3 business days. Personalized items may take up to 10 business days, however we're happy to work with you on your specific needs.
9. What if I have a rush order?
Contact us at tickledseahorse@gmail.com or 919.271.7822 to see if the product(s) you're interested in qualify for expedited delivery.
10. What is your return policy?
Be sure to check your order as soon as you receive it. If there is a problem with the order, you must notify us within THREE BUSINESS DAYS of receipt. Non-personalized items may be returned within 7 days of receipt with approval from tickledseahorse.com in the original container. Customer will be responsible for return shipping costs. Beyond this time we will be unable to accept it. Personalized items cannot be returned unless tickledseahorse.com or our vendor has made a mistake in the personalization of an item. We will gladly replace the item without additional cost to you.
11. How do you enter initials for monograms?
On all products we ask you to enter the monogram as you wish it to appear.
A traditional monogram is a person's first name initial, last name initial and maiden (or middle) name initial. Traditional Example: Elizabeth Jane Smith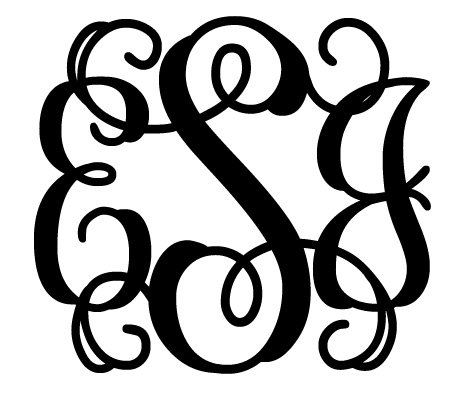 Masculine monograms are a gentleman's first name initial, middle name initial and last name initial in a block style font. Masculine Example: Andrew Thomas Smith
TAS
For a couple's monogram the proper order would be the wife's first name initial, married surname initial and the groom's first name initial. Couple's Example: Elizabeth and Andrew Smith
ESA
12. Do you offer gift wrapping?
Unfortunately we do not offer gift wrapping at this time.
13. How will you ship my order?
We try to minimize your shipping costs yet deliver the product to you as quickly as possible. Most orders are shipped by USPS Priority Mail to arrive 2 – 5 days within the Continental US. Larger items may be shipped UPS Ground. The method of shipping items drop shipped directly from the manufacturer will vary. Expedited shipping is available for an additional fee.
14. What does 'Drop Ship' mean?
Many of our products come from relationships we have with other vendors and once the order is placed, they will finalize the order and ship direct to you thus avoiding any delay in getting the product to you.
15. How long do I have to cancel my order if I change my mind?
We hope that won't be necessary but to receive a full refund, we must acknowledge the cancellation of an order within 2 hours of placement.